My oh my, October was a disappointing month, wasn't it?
I mean some months are just like "WOW  got so much done this month, I deserve candy!!!"  and this month was like, "wow I failed as a human being now I shall stuff my dead insides with candy and make my soul an even darker shade of black…"
But you know what the weird thing is????
This month was disappointing and probably not even interesting enough for it's own blog post (oops)  but you  know what?  What the heck, it was a fun month.
And… erm, we're not going to even mention books of the months, because I was a failure in that area… ahem, I didn't read any…. *cue shocked gasps* *the universe combusts*
 
The Redhead's Monthly Weather Report
Welcome to The Redhead's monthly weather report, where you can educate yourselves on the extremely unusual, bizarre, and somewhat hypocritical weather patterns!  aka CALIFORNIA.
What exactly do you picture when you think of California?  Palm trees, beaches right?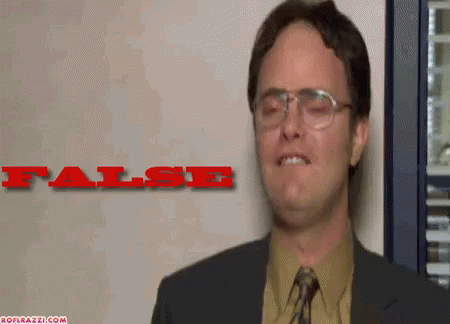 No, in "fall" , there is a palm tree in sight no matter where the heck you are.  Seriously, if you're in the middle of nowhere in California you can probably spot a palm tree in the distance.  It's a fun game to play during car rides in your head.
Anyways, in the city where I live, there are no beaches!!!??  There's just a starbucks every 2 blocks.  That's the closest we get to landmarks.
But the weather this month had me very confuzzled, mostly because it'd be as low as 40 degrees (Fahrenheit, of course, who even measures in Celsius?  It's like saying, my baby is 36 months old.  NO LADY your baby is 3 years old)  and then in the afternoon, it would be 90 degrees.
Of course, how do we even prepare for this sort of weather??? In the morning, I'm thinking, "Ahhh it's almost fall.  GASP  is… that a piece of frost?  A piece of frost on the grass?  Goodness me, it must be winter!  It's the first frost fall!  How lovely!"  and then in the afternoon, "I feel like I'm the witch in the wizard of oz… I'm MELTING!"

How The Redhead is dying in school
Math:
the problem said, "The baby elephant drinks 4,000 gallons of milk a month"   well my math teacher didn't read the whale part and said the the class, "well that's a hungry baby!"
Band:
the teacher asked me the difference between saxophones and clarinets and the correct answer would of course be, "They play a c sharp when we play a b flat"  but noooo of course I said, "They're saxophones, and we're clarinets…."
English:
There's this kid in English, we'll call him billy.  That's not his real name.  The teacher was asking him a question and interrupted him by saying, "What on Earth is wrong with your hair, sir?"  You see Billy has blond hair and the bad part is that I doubt he owns a comb, and he confirmed this when the teacher asked him if he had one.  She then ordered him to go to the bathroom, look in the mirror, and flatten down him hair so it looked nice.
History:
There was a surprise fire drill and my history teacher just turned pale and jumped around in his surfer dude voice saying, "ahhh I don't know what to do!!"  Jeez that made me feel safe.
Science:
I write with the eraser of my pencil on the table and these random people who sit in my seat from other periods write back.  It's like olden days texts.
Blogging, what saves her from the real world!
Haha I only wrote 4 posts this month but I was aiming for 8… sorry!
It was super fun to write the posts I did post though!  Let's see, I spent hours doing the room tour, and you guys seem to really admire my decorating skills… 😛
My Nano Pep Talk wasn't much of a pep talk at all… more of a tips for surviving post.  XD
My Nano Novel was probably my favorite to do… mostly because I JUST am sooo obsessed with it, yet… super nervous to write it tomorrow EEK..
And I showed you how I outline my novel… with minimal work, because laziness is honestly the best thing when it comes to planning writings.
Random Snippets of the Month
My friend was driving yesterday and saw this:
Friend:  Hey Sam Wanna Read Twilight I'll bring it to you on Wednesday
Sam:  Yep thanks
Friend at School:  And that's how Bella fell in love with Edward!
Sam:  Gee thanks for that bit of info.
Memes of The Month
Freaking love Patriotic Puns.
You guys don't understand though, I do this every single morning.
Expectations For Next Month eat candy
READ
MANY
BOOKS
not zero like October
hit 250 follows
Listening to..
I don't know if you guys, ya know, CARE about the music I listen to.  But whatever, I listen to music for like 4 hours every day, I'd say it was a big part of my month.
Gorgeous By Taylor Swift
Ok guys I'm warming up to the old Taylor… AND THE WHOLE ALBUM COMES OUT IN 10 DAYS WAT
But the little part in Gorgeous where Taylor goes, "sunset and vine"  like OOHHHH I live for that part.
In case you couldn't tell… I'm a Swiftie.  XD
Out Loud By Gabbie Hanna
Gabbie is my favorite little Emo Youtuber with a deep voice and an amazing song.
SAY WHAT YOU MEAN OUTTT LOUDDDD
Fake Your Death My Chemical Romance
The piano parts in MCR songs like ahhh like I would sell my SOUL just to listen to it.
Cinderblock Garden by All Time Low
GUYS
I don't think I ever actually told you this… sorry?
But a few months ago All Time Low (aka one of the most amazing bands EVER)  preformed at my local mall and I SAW THEM PREFORM LIVE.
I LITERALLY HEARD ALEX SING THIS SONG LIVE.
I'm a bit of an ATL fan too…. let's face it I'm obsessed with my new bands they ruined my life.  ¯\_(ツ)_/¯
Hurricane by Panic! At The Disco
The percussion in this song asdfghjkl
Oh, and By the way, you can totally add me on Nano Wrimo now!
My username is:  redheadwithabook
I hope you enjoyed my monthly wrap up!  Have a safe Halloween, lovelies.  I mean it, don't get into toooo many shenanigans…