Welcome Back!
So… I started school on Wednesday!
I know, I know, begin the routine screaming and shouting rebellion of teens against the school system.
But hold up for just a sec…
I ACTUALLY ENJOY SCHOOL.
I know.  Go ahead, throw all your mechanical pencils at me.  (Those thing actually hurt!  I accidentally stabbed someone in the forehead with one… long story.)
But the one thing about school that I detest is… less blogging time.
C'mon!  I mean, I really enjoyed those Summer mornings where I just sat in PJ's and spent hours typing up a blog post for you guys to see.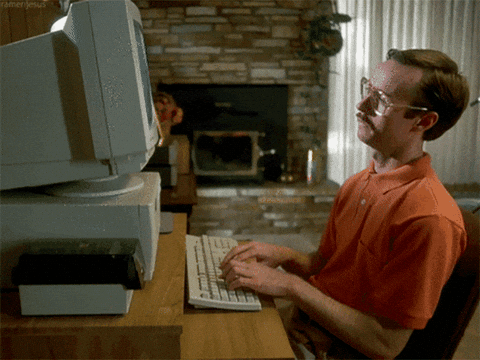 Unfortunately, I get out of school at 2:30.  I have to do homework first, and then practice my clarinet, and my bedtime hibernation period is 8:00, but I read until 9:40.  I also have to spend time with my family, and eat something.  So if you can do some math, you know that leaves almost zero time for blogging. 
But girl, I gotcha back!
I know all the secrets.  I'm like the Regina George of Blogging.
So if you have a similar problem, then read on!  If you don't have that situation, and you are a homeschooler, then you, my good sir, are a lucky duck.  I am also extremely jealous of you.  Read on.
Don't you just love the new blog design? I especially love my nice new dividers. They make me feel like an organized human being. 🙂  It was all done by the wonderful Megan!
1. Create a Schedule
I know some of you are hissing at me and shouting:
"SAM BUT I REFUSE TO CONFORM TO THE ORDERLY SYSTEM OF BLOGGING SCHEDULES"
Let me explain smol child.
Schedules are something that you need during the school year because:
You will be less stressed to post
It will keep you from PROCRASTINATING
You can create transitional schedules (Which I'll show you how to do in a sec,)  that are SO MUCH easier to stick to
You will be much more motivated to finish your post because you know you should get it done by the end of the day
How to make an Effective schedule
The one formula you need to make a perfect schedule is to make sure you feel more compelled to follow it!
I recommend a transitional schedule!
This is the idea of making a schedule where you have a period of two days to publish your post!  So amazing.  Life changing, really.
Here is my schedule!
Sundays: RHWAB post
Thursdays/Fridays: RHWAB post
Saturdays:  AGDA post
Wednesdays/Tuesdays: AGDA post
So I have Both Thursday AND Friday to publish a nice quality post.
This is best for posting during school days, because I happen to have limited blogging time on those days.  However, on WEEKENDS, I have hours to finish my post.
How to finish your post during the entire week
I start writing my weekday post a day or two before the post actually goes up.  This gives me enough time to design the graphic image, write the post, and add pictures.  🙂
For example, I am currently writing this sentence on Thursday afternoon.  This post will go up the day you're probably reading it, Friday!  😀
This is my ultimate secret to my schedule.  And if I can, I write up all my posts on the weekends and have them ready to hit the publish button during the week.
Whatever schedule strategy works for you is the one your should use, but I prefer my way.  🙂
2. Get er' done…
GET YOUR POST UP AS SOON AS IT'S READY
But you need to remember what's more important.. quality or quality?  (hint: it's quality)
This is why I only post twice a week. I get home from school, and I spend time on my blog.  I pull up my editing page, and start working.  I write out my whole post, which takes an average of about 2-3 hours, and then I spend around 20 minutes finding the perfect gifs, and another 30 working on the featured image.  This is how long it takes for ME personally to create a great blog post but if you have your own way, you do you.
You shouldn't be speeding through this process of perfecting a post… but you shouldn't go along at a snail's speed either!
Sometimes music helps me work fast, but sometimes it distracts me.  When I'm really stumped on something and need to get focused, I stop texting and pull my earbuds out.  I exit all my YouTube tabs.  XD
This makes it less time consuming to put together an amazing post, which means more free time, and a that feeling of accomplishment you get when you finish a post will come sooner.
3.   It's Not The End Of The World
Trust me, it will be so hard sometimes to get on top of blogging… sometimes it will be more of a privilege rather than a necessity.  Sometimes you just might not have time to finish your posts during the busy school week.  As long as you try your best to work on your post, do everything you can to get it up, it really doesn't matter.  Sometimes school takes over your life, and that's ok.  🙂
4.  Make it a Routine
I treat writing a post like a study session!  I listen to music, I eat a snack, I make sure nobody bothers me.  😛
It's important to to remember to open your post editor FIRST.  This means before you check your followed posts, before you check Youtube, and before you check your email.
I usually just tell myself that every time I put a new divider in the post, I get to watch a video or reply to a comment or mail back email.
This is another thing about distractions.  If you don't feel like writing your post, even though you know you should and it will make you happy once it's finished, then block those websites from your train of thought.
5. Set priorities
I would say that the number one thing to remember for your schooling/blogging life, is that school will always and should always be your priority.
School is something very important for your future, and blogging should be a little hobby you have.
I know blogging could seem better than school right now.  And believe me, I would rather be blogging than being in class, but in the long run, school will get you farther.  🙂
So that, my dear friends, was my guide to keeping up with your blog during the school year.  
did you like this post?  Are you stressed about the school year, or are you happy?  do you like my new blog design?  do you have any more tips for dealing with blogging while school is going?  do you like mean girls?  😉